CUE Takes Your Technology Further
Maximizing Your SAP Investments
Go to market sooner with a minimal spend – while reaping all of the other benefits CUE solutions brings to your existing technology stack.
Better user experience
Low overhead
API ready
Fast and easy deployment
Automatic software updates
Flexible pricing structure
Easy to scale server resources
Speedy server setup processes
Safety from server hardware issues
Mobile ready
Guaranteed quality control & data consistency
Easy configuration to enable/disable any features
Simple role and user management
Meet CUE Commerce
A Fully-Integrated Ecommerce Solution
Engineered for Simplicity
CUE Commerce provides a lightweight, user-friendly solution, architected to easily integrate with your existing SAP ECC ERP or SAP Commerce Cloud / SAP Hybris investments. Explore both options below:
The Additional Functionality
Your Business Needs,
Delivered Instantly
CUE offer a variety of solutions that are easily added to an existing SAP Commerce Cloud installation – either on-premise or through the cloud.
For on-premise, installations follow SAP guidelines, using the out of the box Hybris database or any other transactional database. CUE uses OAuth to communicate with Hybris to ensure the utmost in security.
Hybris On-Prem / Hybris Cloud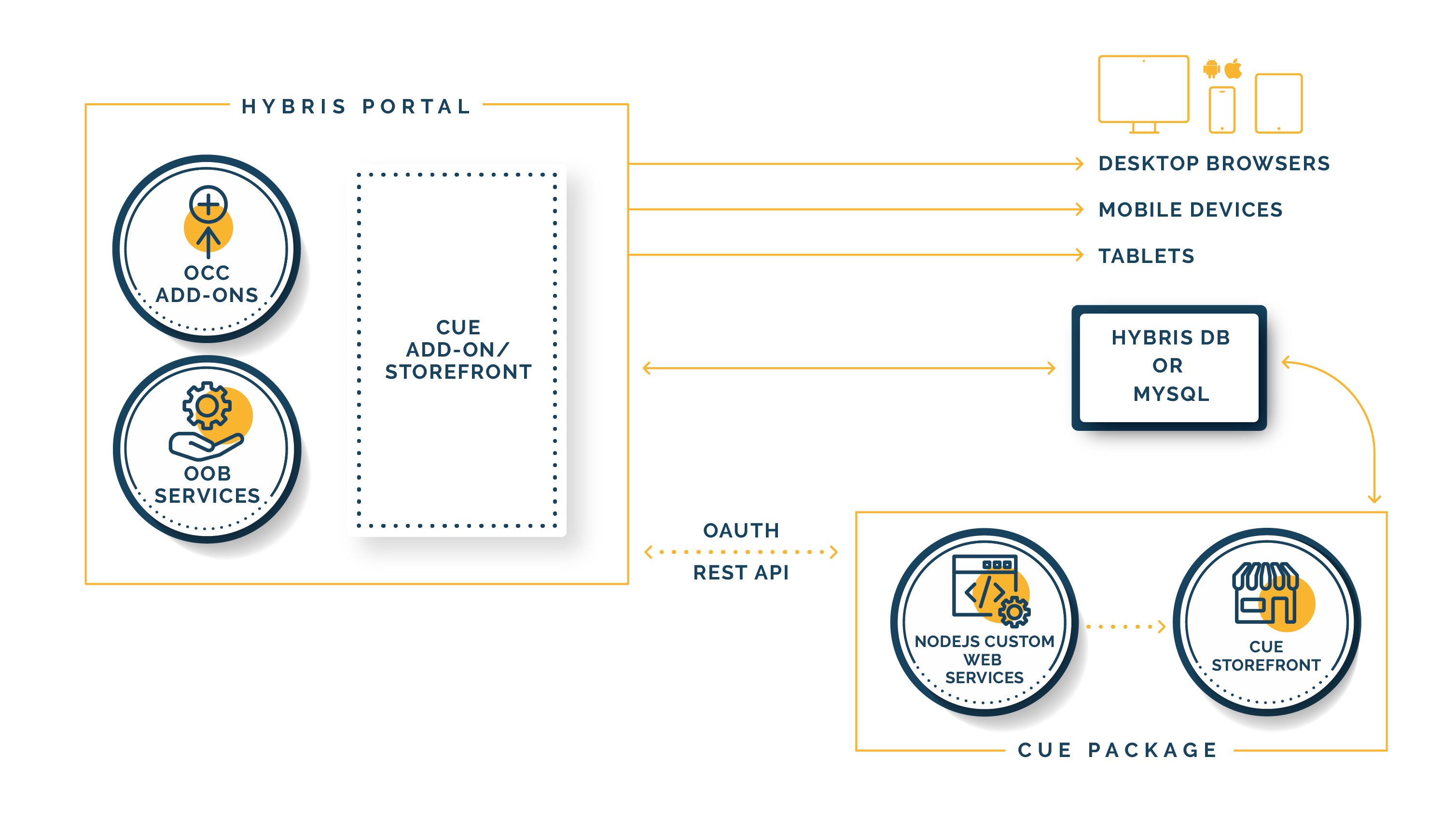 CUE Cloud
Complex Business Processes Solved
Through a Simple, Scalable Solution
CUE Commerce seamlessly integrates into your SAP ECC ERP through the CUE Connector, allowing you to view and access all of the rich data that lives in your existing SAP system.
CUE takes advantage of both SAP Cloud Platform connectivity options, as well as direct connect options directly to S/4 and SAP ECC ERP, eliminating integration struggles and providing a fully-digital ecommerce solution in a matter of weeks.
On-Premise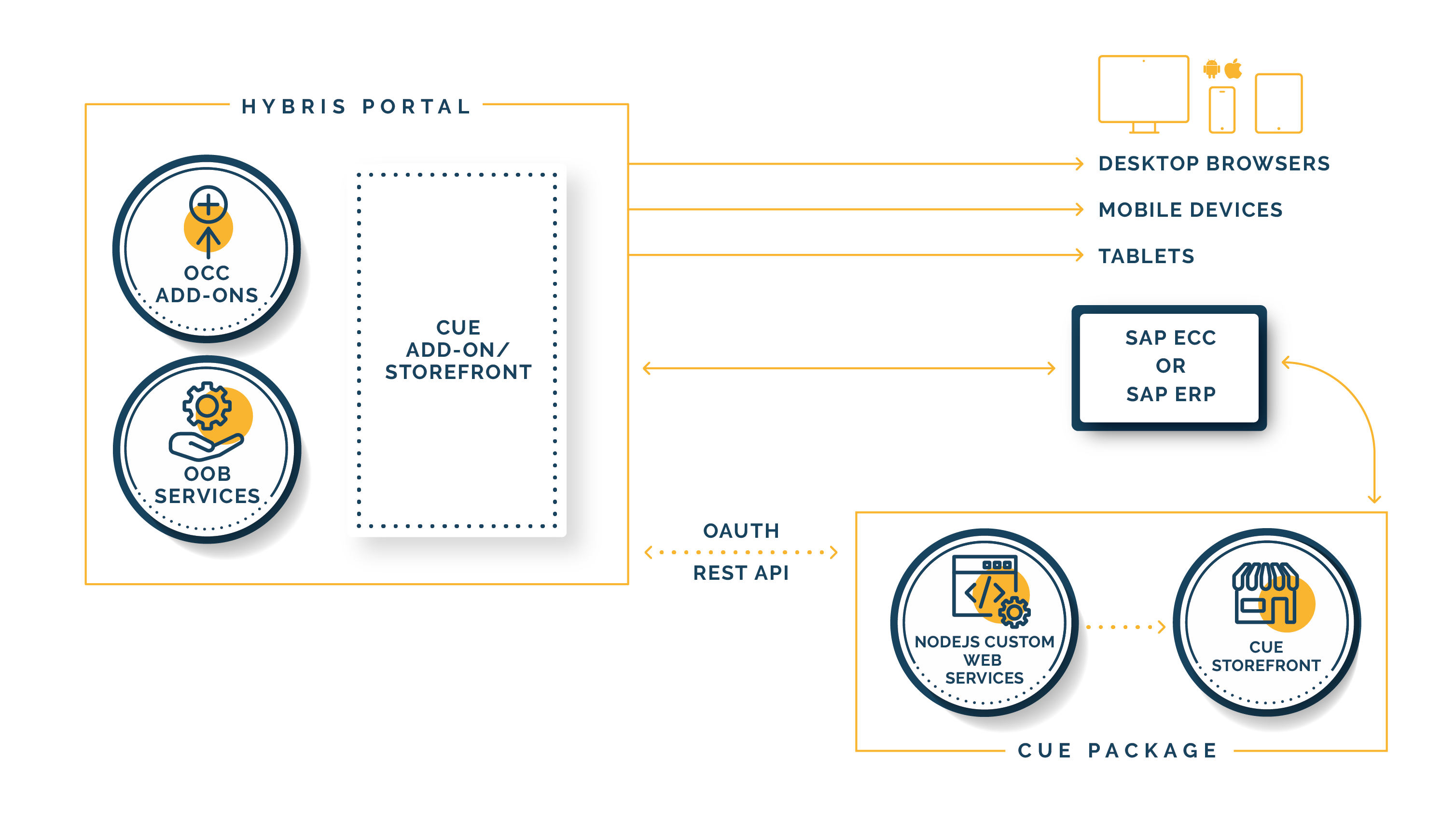 CUE Cloud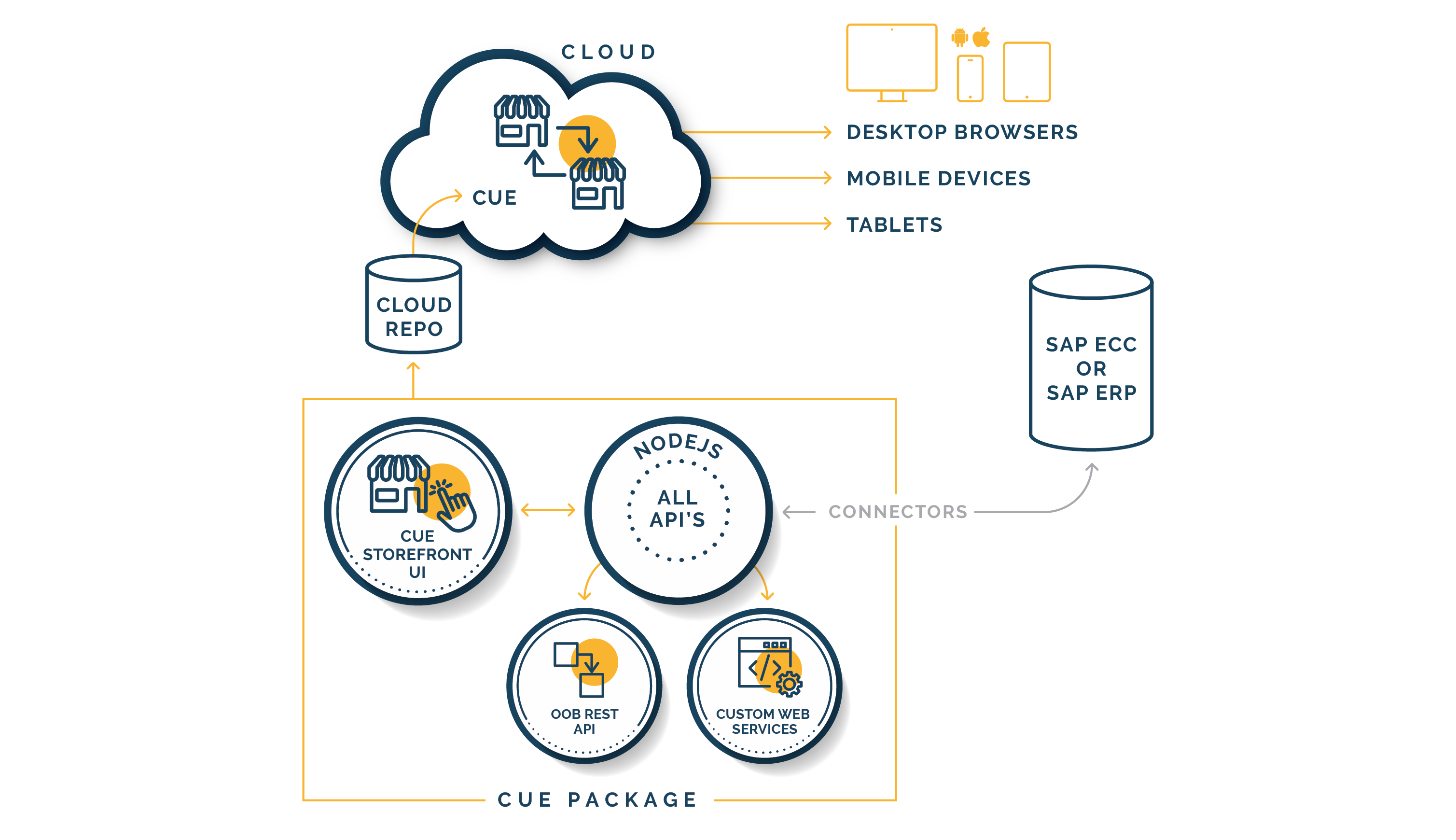 See CUE In Action
Request a demo to see how CUE can extend your digital ecommerce
through your existing SAP solutions.
Schedule a Demo