Ecommerce Built for Your Users
Driven by Simplicity and Speed
CUE Commerce quickly and cost-effectively delivers a superior purchasing experience for your customers, helping build stronger, more profitable relationships.
Valuable Benefits
for Your Business
Grow your business and streamline efficiencies with the ordering solution that gets existing customers onboarded quickly and ordering (and reordering) easier than ever.
Better Customer
Experience
Personalized Features
for Your Customers
Give your customers an online purchasing experience that is easy to use and built to meet their needs
Streamlined Ordering.
And Reordering.
Make ordering – and reordering – as easy as possible for your customers. Go 100% digital, allowing your users to order quickly at anytime and from anywhere with a simple-to-use interface tailored to your customer's needs with custom lists, past purchases, and personalized catalogs per user and location.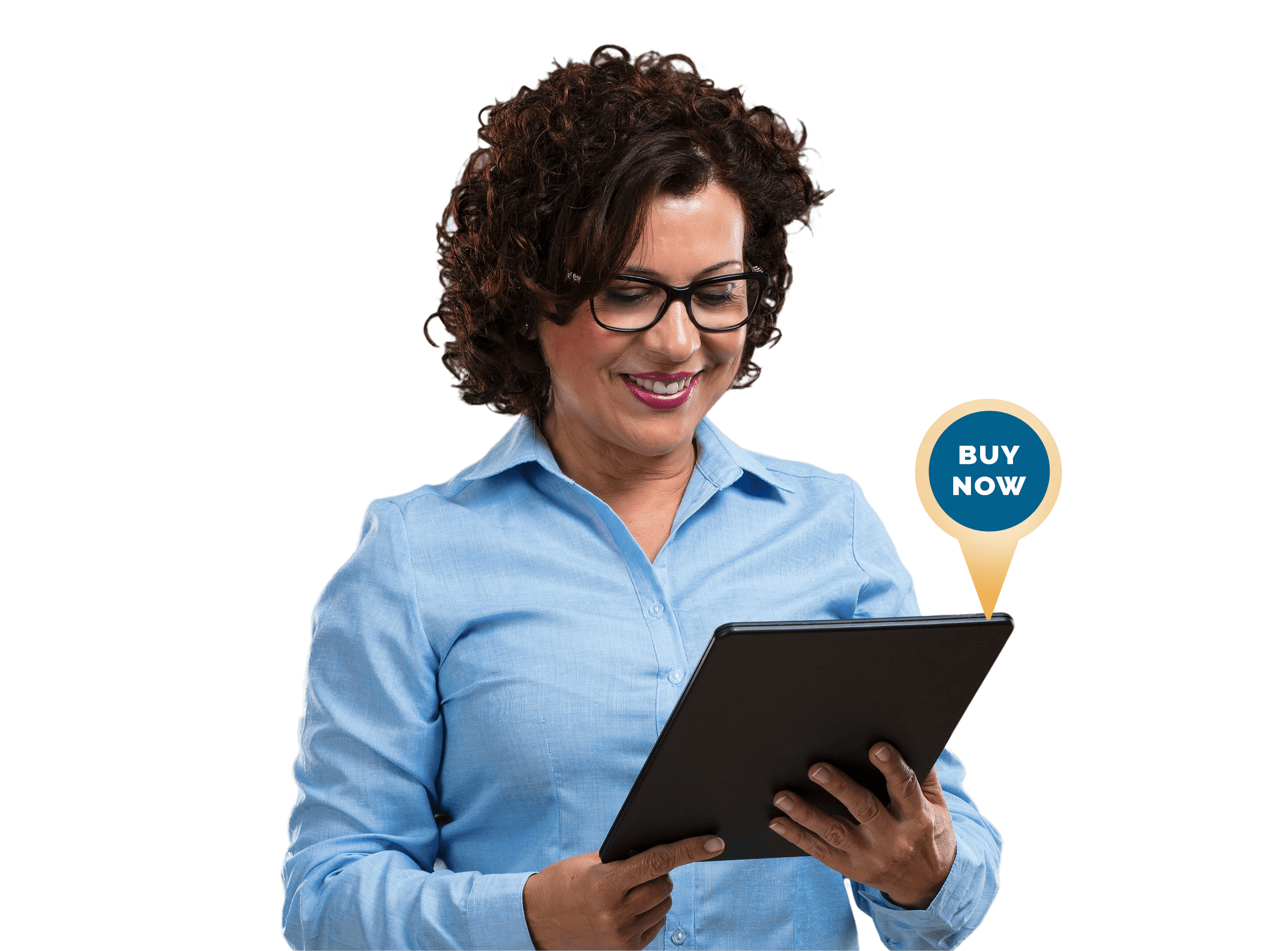 User-Based Product
Catalogs
Provide your customers with personalized catalogs based on their exact needs, contracts or permissions. CUE Commerce makes it easy to provide multiple views for different users, even from the same company, simplifying the overall ordering experience.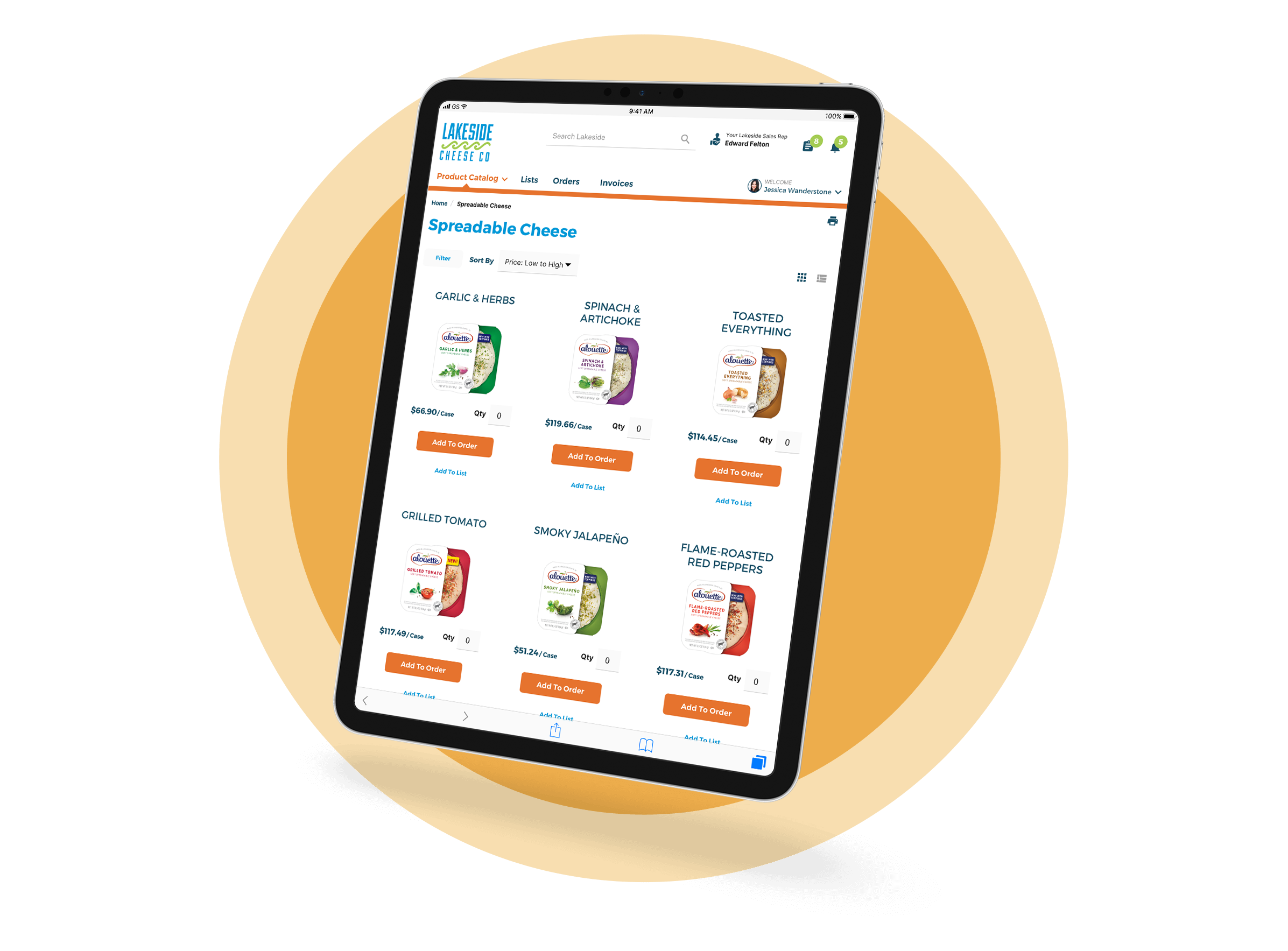 Status Dashboard
Order 360
Order 360  puts pertinent order information right at the fingertips of your users from your storefront homescreen, providing 100% visibility into order history and greatly reducing customer service inquiries – increasing their satisfaction and your bottom line.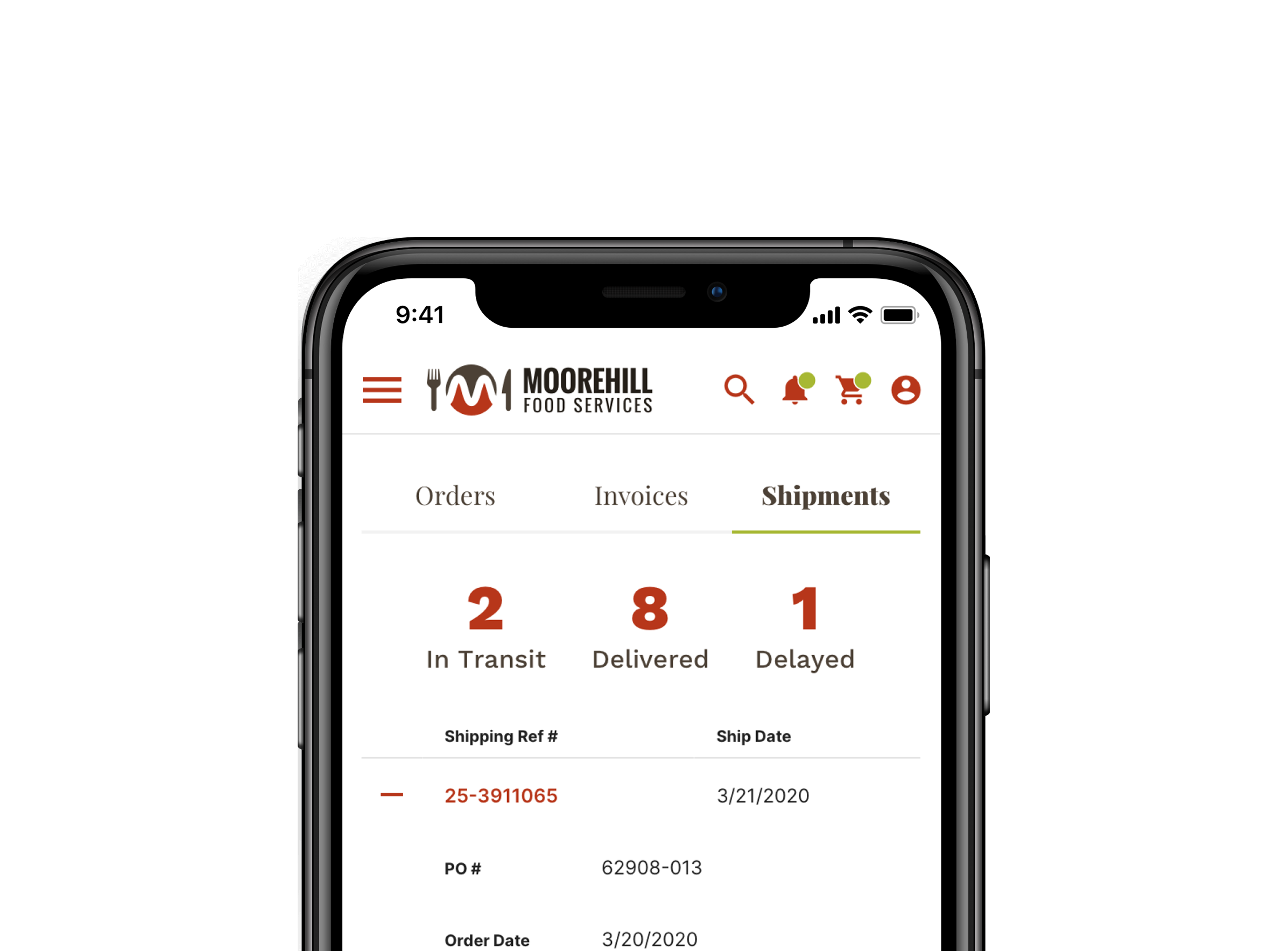 Robust Search Functionality
Search by item number, product category or brand name.
No matter how your users search, they're sure to find exactly what they're looking for.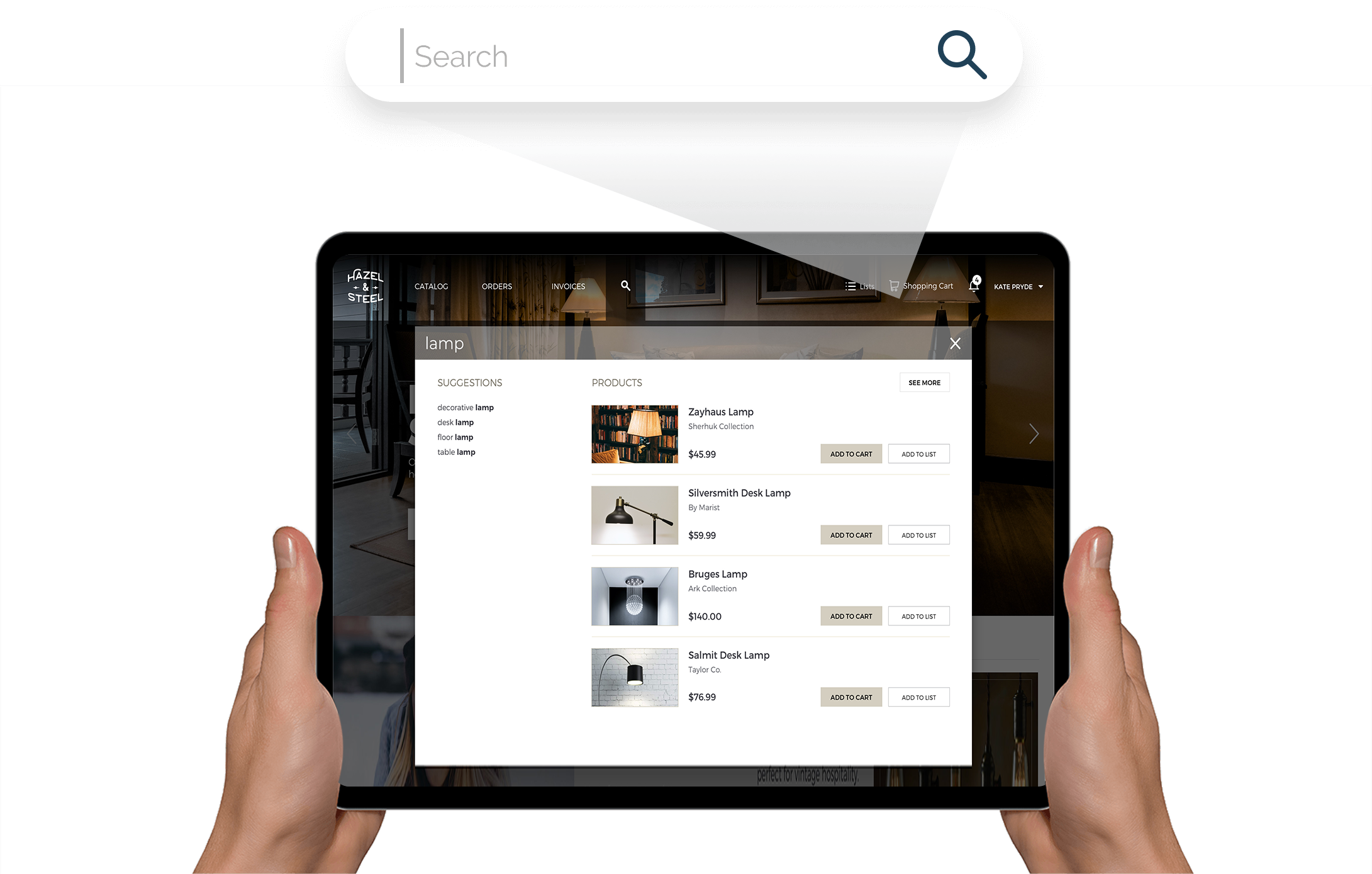 Bring Richer Functionality
to CUE Commerce
Give your clients and your team the best possible experience with extensions
that take CUE Commerce even further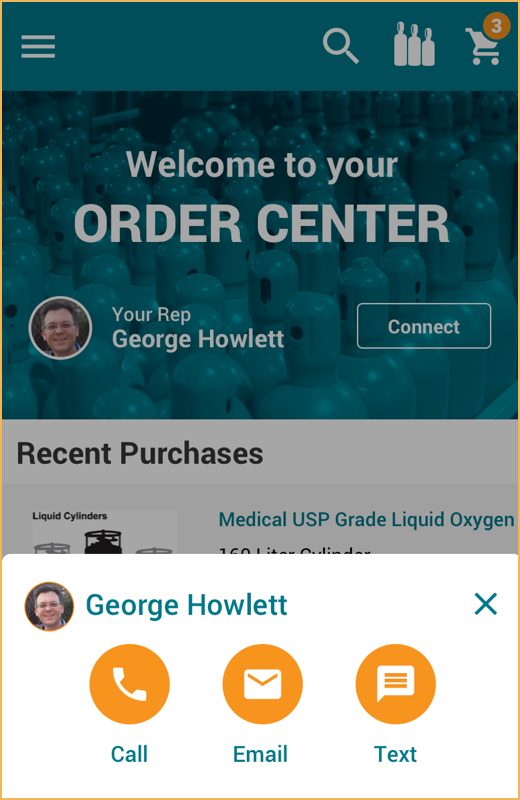 Collaborative Sales
Give customers the concierge-style customer service they deserve – connecting them directly with their individual sales rep to facilitate onboarding, customize their product catalogs or answer any questions they might have along the way.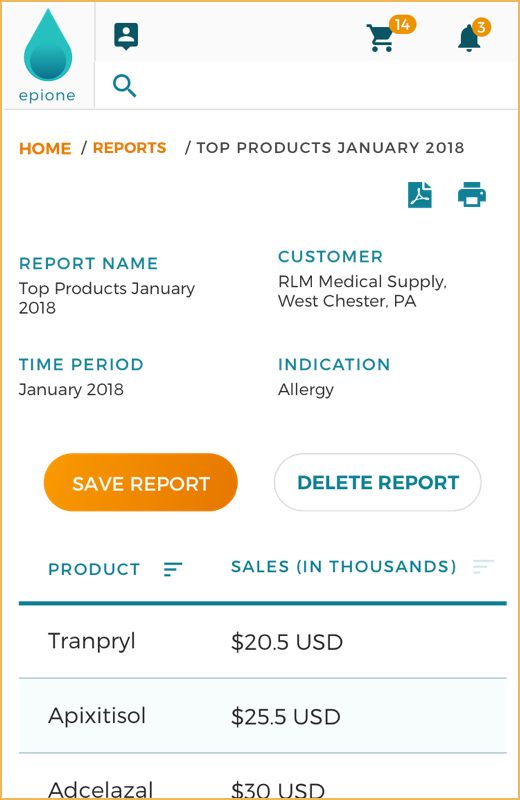 CUE Reports
Provide core business information – typically pulled from multiple channels – directly into your existing user interface where it can be accessed anytime to be downloaded, edited or shared.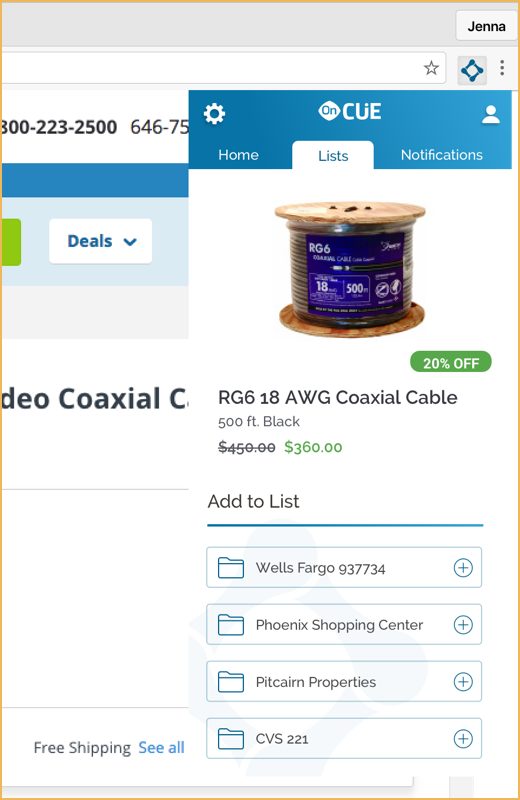 OnCUE
Extend CUE Commerce and all its functionality into the browser with this lightweight, easy to install extension.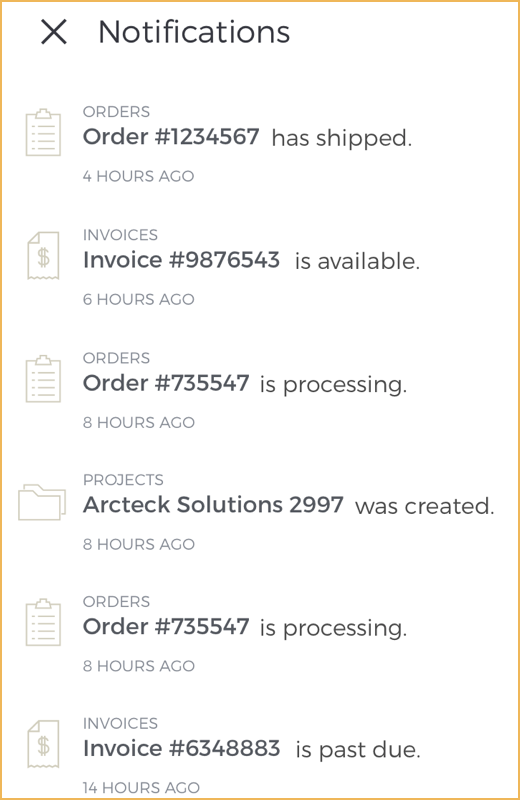 Notifications
Keep your customers up to date with real-time business insights – from order updates to tracking information. And with customizable settings available across all devices, Notifications are delivered based on your users' preferences.
Need Even Greater Functionality
Around Ordering?
CUE is available to bring added flexibility
to your ecommerce solution
Visibility of recent shipments and statuses
Third-party payment integration
Order staging, approval and validation
Access to recent invoices and details
1-click buy to bypass the cart
Identity management
Inventory management
Contact CUE to Learn More
SEE CUE IN ACTION
Download our whitepaper, Leveraging Buyer Behaviors: How B2B Companies Win in Ecommerce, and see how CUE Commerce – a platform built for simplicity and speed – can help you start building stronger customer relationships
Download White Paper