A Customer-Focused
Ecommerce Solution
Differentiate your business with the simple ordering experiences perspective clients are seeking while building better relationships with your existing customers.
Meet CUE Commerce
Benefits of CUE Commerce
for Your Digital Sales Channel
Reach new customers and drive greater engagement with your existing clients – from anywhere, at anytime
Gain a Competitive Advantage
Today's savvy B2B buyers want consumer-like experiences that are simple yet satisfying. Attract new business with an ordering portal that is not only easy to use but also provides visibility into order history, preferences and statuses.
CUE Commerce gives your customers the ecommerce experience and tools they want while providing you with valuable insights into buying behavior.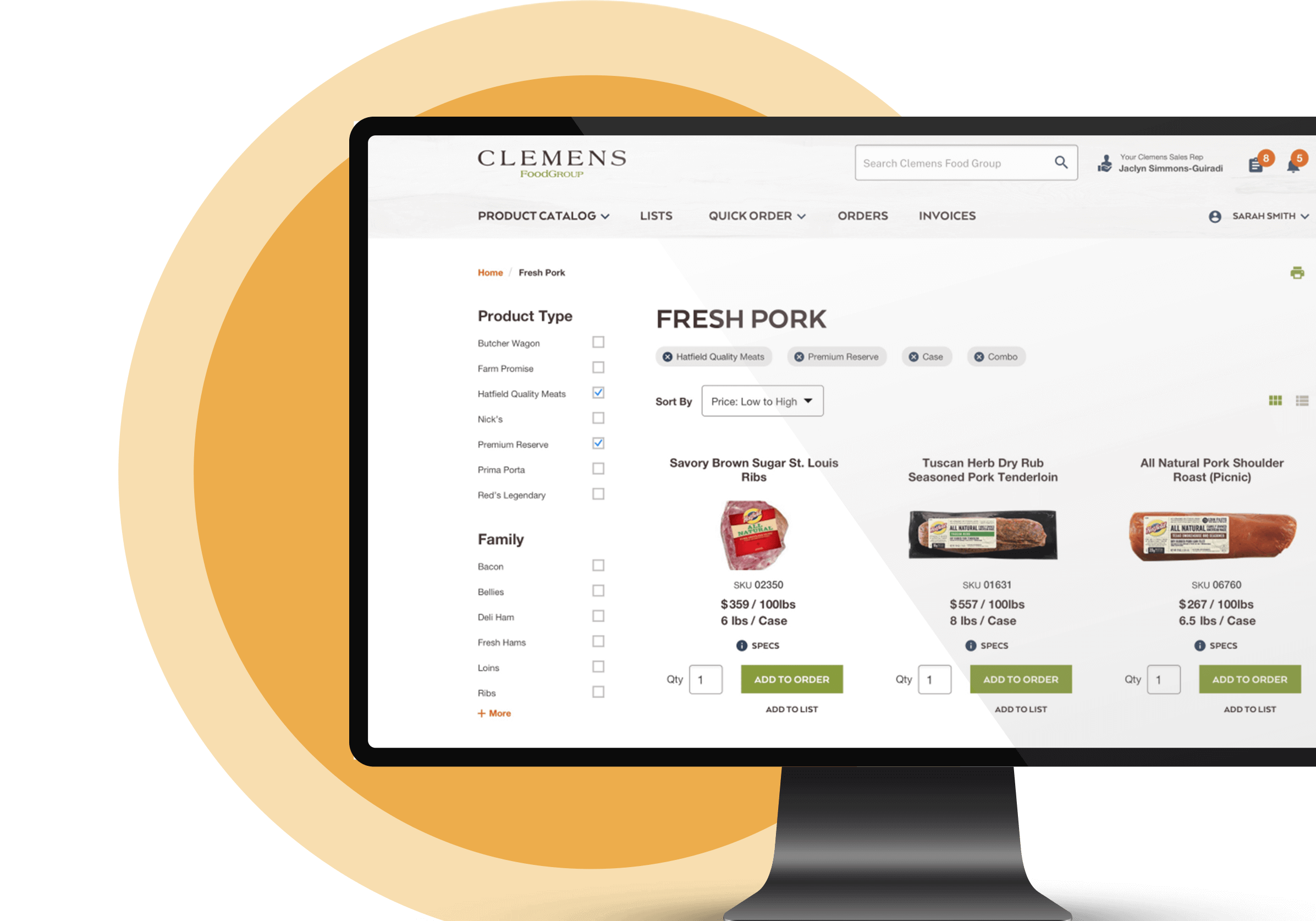 Personalize the
Customer Experience
Make every customer feel like your only customer with CUE Commerce. Create custom catalogs based on purchasing history and behavior, making it easier than ever to order again and again. And, CUE Commerce gives your customers inventory and order information in real time, taking the guesswork out of fulfillment timelines, often associated with paper order forms.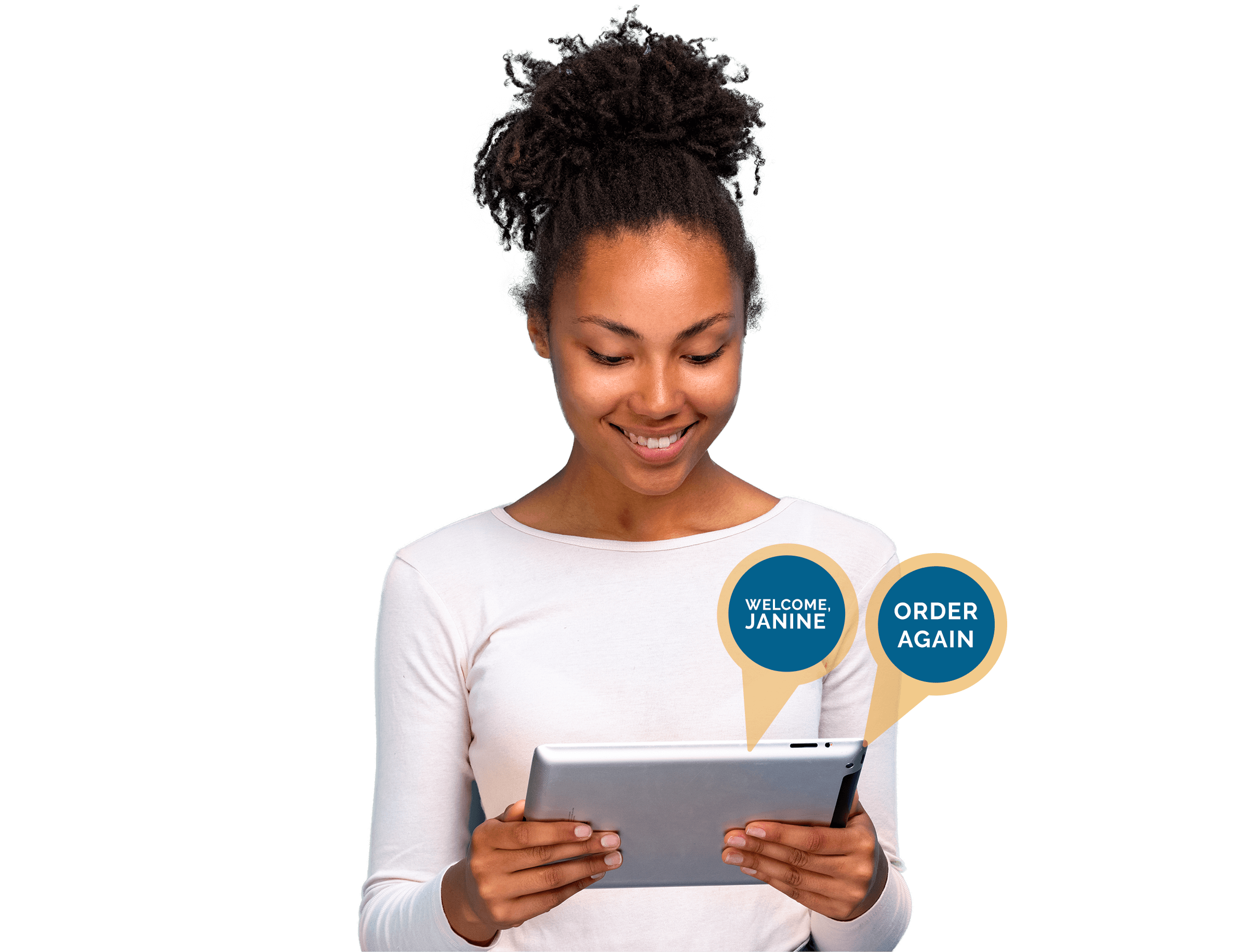 Delight Existing Customers
CUE Commerce strengthens relationships with your most important asset – your existing clients. Easily onboard them to a fully digital ordering experience guaranteed to increase customer satisfaction while eliminating the errors often associated with paper order forms.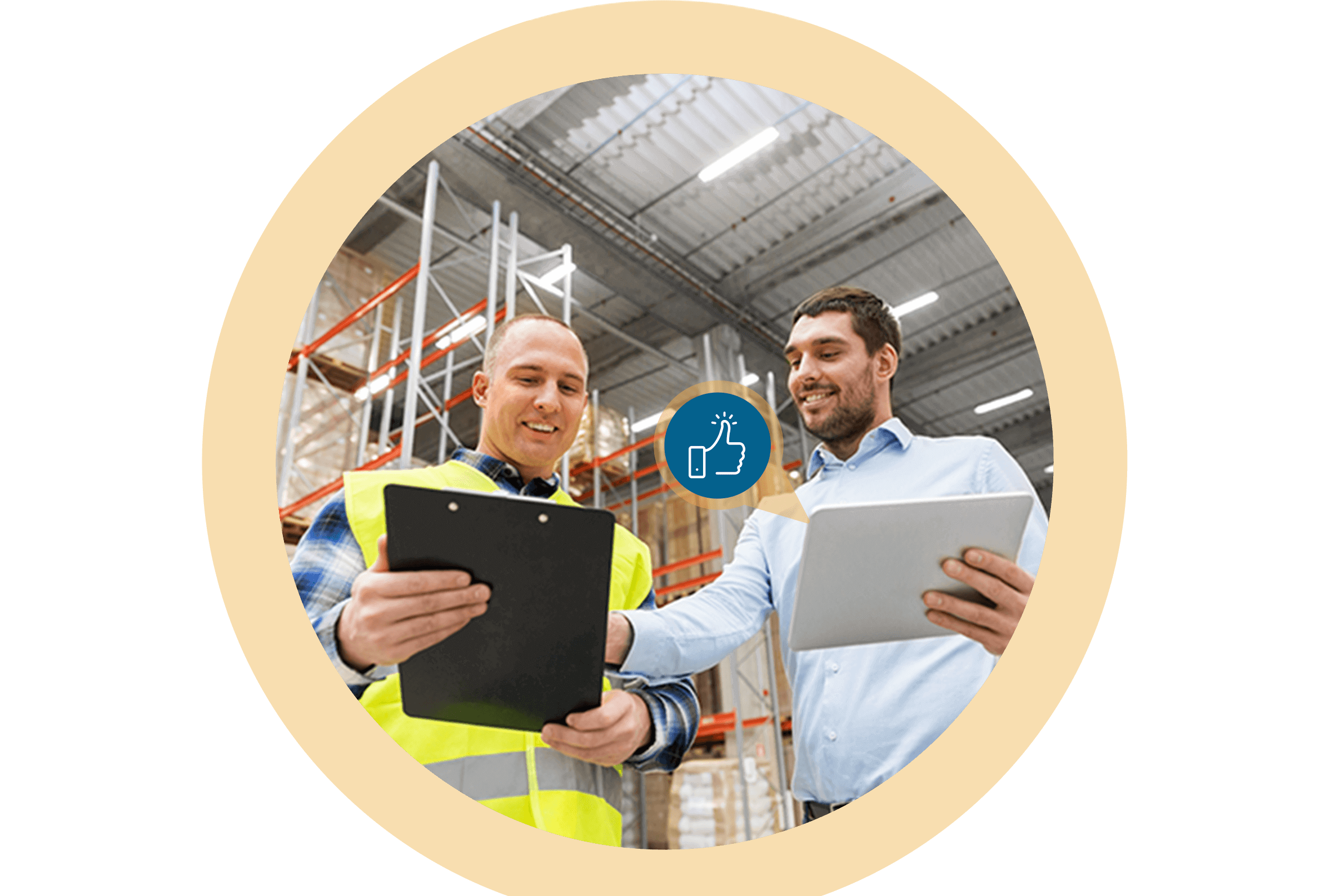 Eliminate Manual Tasks
CUE Commerce doesn't just make ordering easier for your customers; it's designed to improve your business processes as well. CUE eliminates the tedious tasks and errors associated with paper orders forms. This frees up the time your sales team currently spends on the administrative tasks and allows them to focus on the concierge-style activities that drive more revenue – building relationships, onboarding customers and selling.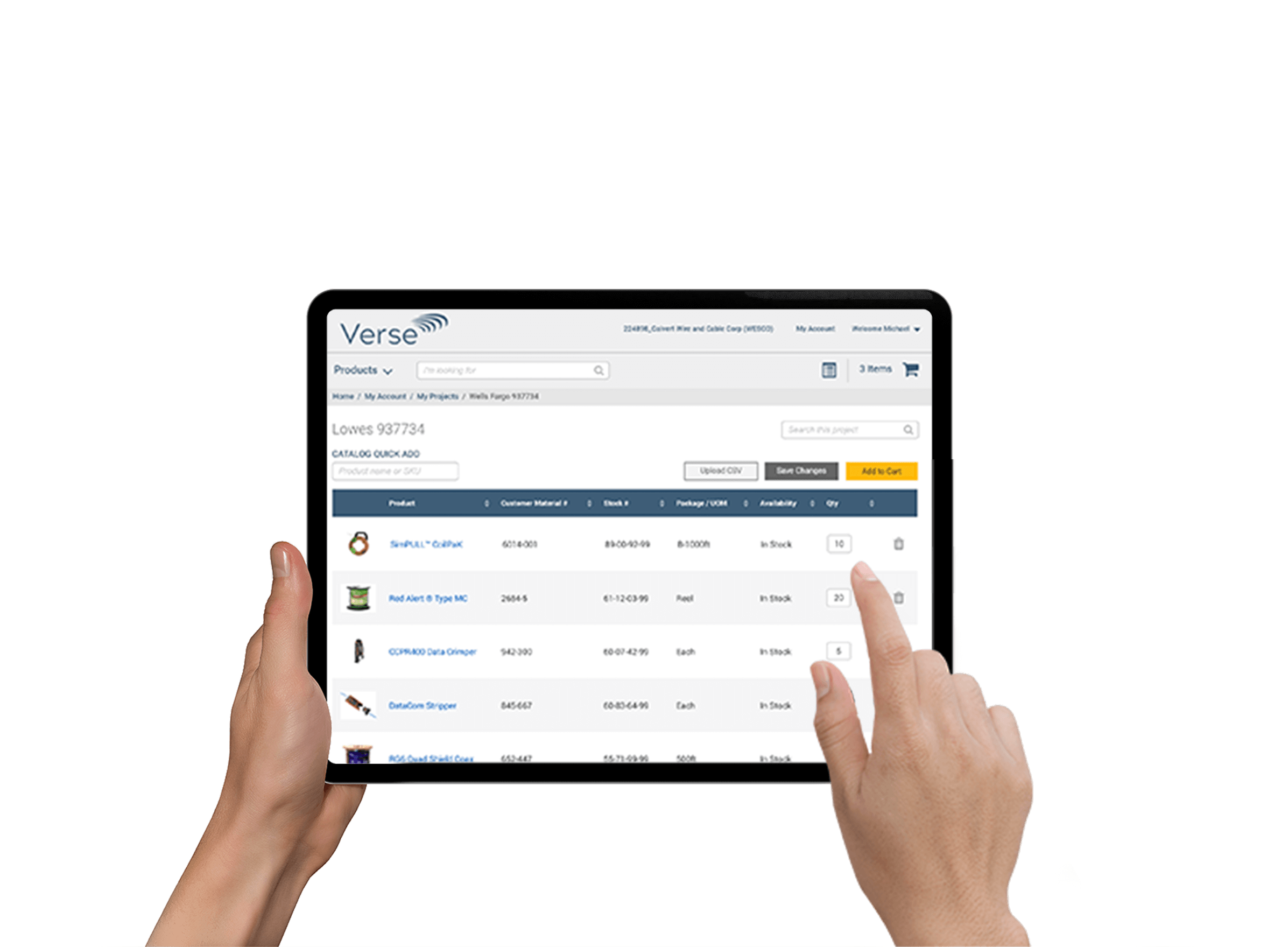 See CUE In Action
Request a demo to see how CUE Commerce – a platform built on simplicity and speed – can help you start building stronger customer relationships.
Schedule a Demo